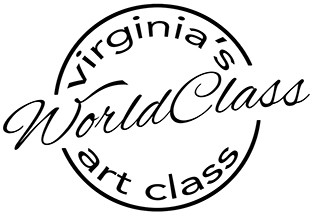 DISCOVER DRAWING FALL 2017
AND COMING SOON:

DISCOVER DRAWING WINTER SESSION
AND NEW 2018 COURSE OFFERINGS!
With Virginia Freyermuth, Ph.D.
Holistic Art Educator, Master of Fine Arts
Illustrator of the award-winning "Norbert" picture books

DISCOVER DRAWING WINTER 2018 COURSE STARTS JANUARY 29, 2018.
Enrollment is Limited.

SELF-PACED. TAKE AS LONG AS YOU LIKE TO FINISH.
Adult Beginner to Intermediate Level


JOIN OUR MAILING LIST TO BE REMINDED WHEN REGISTRATION OPENS
AND TO RECEIVE NOTIFICATION OF NEW COURSE OFFERINGS.





What if…you knew that art was not meant for a talented few, but also for you?
What if…you could learn how to see like an artist and draw from observation?
What if…you decided that fear is no longer a good excuse to hold back your inner artist?
What if...you made art that was meaningful to you rather than copy someone else's art?
What if…you could learn from an award-winning instructor in your own home?
What if…you could Discover Drawing!


It's time to let your inner artist shine!

You only need pencil, paper, and eraser to begin your amazing adventure.

Learn specific drawing techniques and tips from a national award-winning art educator and professional artist.
Sharpen your skills with additional tools, if you choose, including colored pencils, pen, charcoal, watercolor, and oil pastel. Learn basic digital drawing on an iPad, too, if desired!

Learn how to convey emotion through your drawing.
Start a sketchbook or keep a portfolio of work, or both! Each will be a record of of your artistic growth over time.
Through a sequential art lessons, instructional videos, podcasts and written materials, you will gradually develop your drawing skills and discover the joys of capturing your ideas on the page. Even if you "can't draw a straight line," this class is for you! Depending on your enrollment choice, you could also get personalized feedback on your work from Virginia.
Virginia believes there is an artist in everyone. She has taught drawing to thousands of people of all ages for over 40 years, people who have been surprised and amazed at their own capacities. You never know where the journey will lead you until you take the first step, and it just might be transformative!
Enrollment is limited.
Course begins JANUARY 29,2018. Enrollment is limited.
Join our Mailing List to be notified when registration opens.
This course is taught in English.
This course is for adults. Please see FAQ's for high school-age inquiries.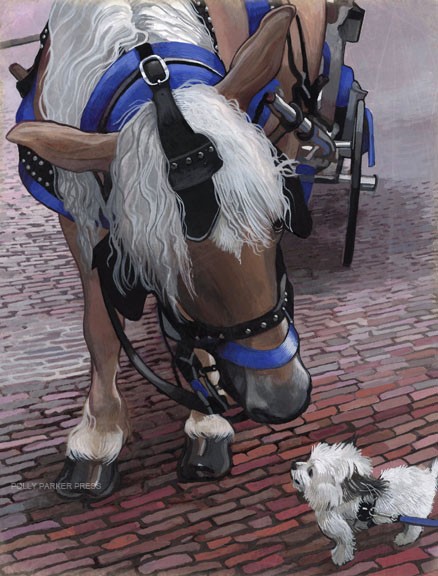 Illustration by Virginia Freyermuth, "Norbert: What Can Little Me Do?"
In this class you will:

engage in a holistic, individualized art making process


use your choice of drawing media (but pencil, paper and eraser are the only media required)

create a special space for your art making

learn varied ways to draw what you see


practice drawing from memory and imagination

explore ways to make your drawings more expressive


learn the basics of drawing on Virginia's favorite iPad app, if desired

develop a portfolio or sketchbook of drawings to demonstrate your growth over time