WorldClass Art Class
ONLINE SELF-PACED ART INSTRUCTION
WorldClass Art Class
Virginia Freyermuth, M.F.A., Ph.D., Instructor
Self-paced Holistic eCourses for Adults to Awaken the Artist in YOU

WELCOME VIDEO:

About WorldClass Art Class

WorldClass Art Class is a self-paced online learning experience designed to awaken and celebrate the unique artist in adult learners. Work at your own rate of speed whenever you like, with lifetime access to course materials.
Many art classes teach only technical skills, and many of those teach you how to make art just like the teacher.
My e-courses provide technical instruction too; but you'll also be guided to to find your own voice -- your personal way of making art that is a unique expression and celebration of you and the things you care about.
WorldClass Art Class is a space to slow down, enjoy yourself, be creative, try new things, address fears, and sharpen your skills.Using a holistic approach, it welcomes the engagement of mind, body and spirit.
I've taught art to thousands of students of all ages for over 4 decades. I'm a fine artist who works in many varied media, traditional and digital. I'm also the illustrator and designer of the Norbert picture book series.
Creative work that strives to bring out what is best and beautiful of the human spirit may just help make the world a kinder, more compassionate place.

My art classroom used to have four walls with a limited number of students.
The world of my classroom is now open for instruction.
Experience your WorldClass Art Class!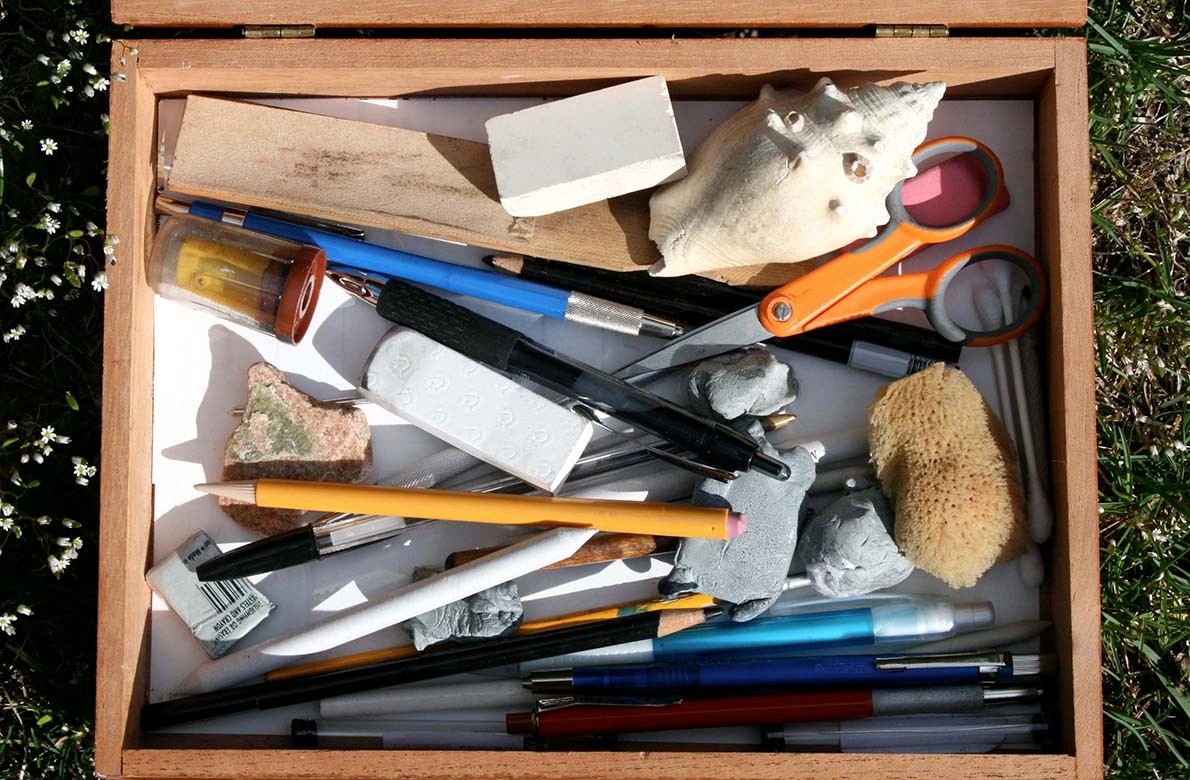 Make Art Your Way


Unlike other art classes that show you how to make art just like the teacher, WorldClass Art Class guides you to make art that is your own.

It's not about copying someone else. There is no one way to make art--there are many ways. You deserve to make your own personal, heartfelt mark.


These classes are self-paced. Work at your own rate of speed whenever you like. Do as much or as little as you choose. With your enrollment, you have lifetime access to the class materials. And there is a 30-day money-back guarantee.
Drawing is a learned skill! All you need to for this class is paper, pencil, and eraser, but you will learn how to use other selected drawing media if you choose. You will begin to apply your exciting new skills by creating drawings you care about.


This course is currently not enrolling.
Virginia Freyermuth, Your Instructor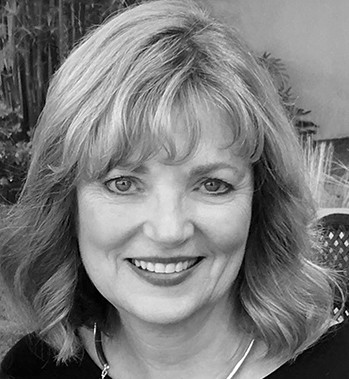 1994 Massachusetts Teacher of the Year


1995 National Outstanding Art Teacher, Walt Disney American Teacher Awards


2014 Rhode Island Outstanding Higher Education Art Educator of the Year


Bachelor of Fine Arts Degrees in Painting


Master of Fine Arts Degrees in Painting



Ph.D. Interdisciplinary Studies, Concentration in Art Education
Dr. Virginia K. Freyermuth has taught for over 40 years to all age and experience levels from grades Pre-K through 12, college, and adults.
Virginia is currently a licensed art educator in the state of Massachusetts.
She promotes a holistic approach to the teaching of art. Virginia believes that each person has the capacity for authentic, personally meaningful artistic engagement and that the creative process can be transformative.
She has won numerous awards for her fine art and publications. The NORBERT book series she created, illustrated, and published with author Julie Freyermuth Steines won 9 international and national book awards, including the prestigious Nautilus Book Award, "Better Books for a Better World."
These publications promote kindness, caring, compassion, and the idea that you don't have to be big to make a big difference in the world. Thus, their work demonstrates the positive power of the arts.

Norbert, Julie's real-life 3-lb. therapy dog who is the star of the picture books, has an engaged global social media following of over a million people.
Virginia's professional website is www.virginiafreyermuth.com
Instagram @ArtisticVirginia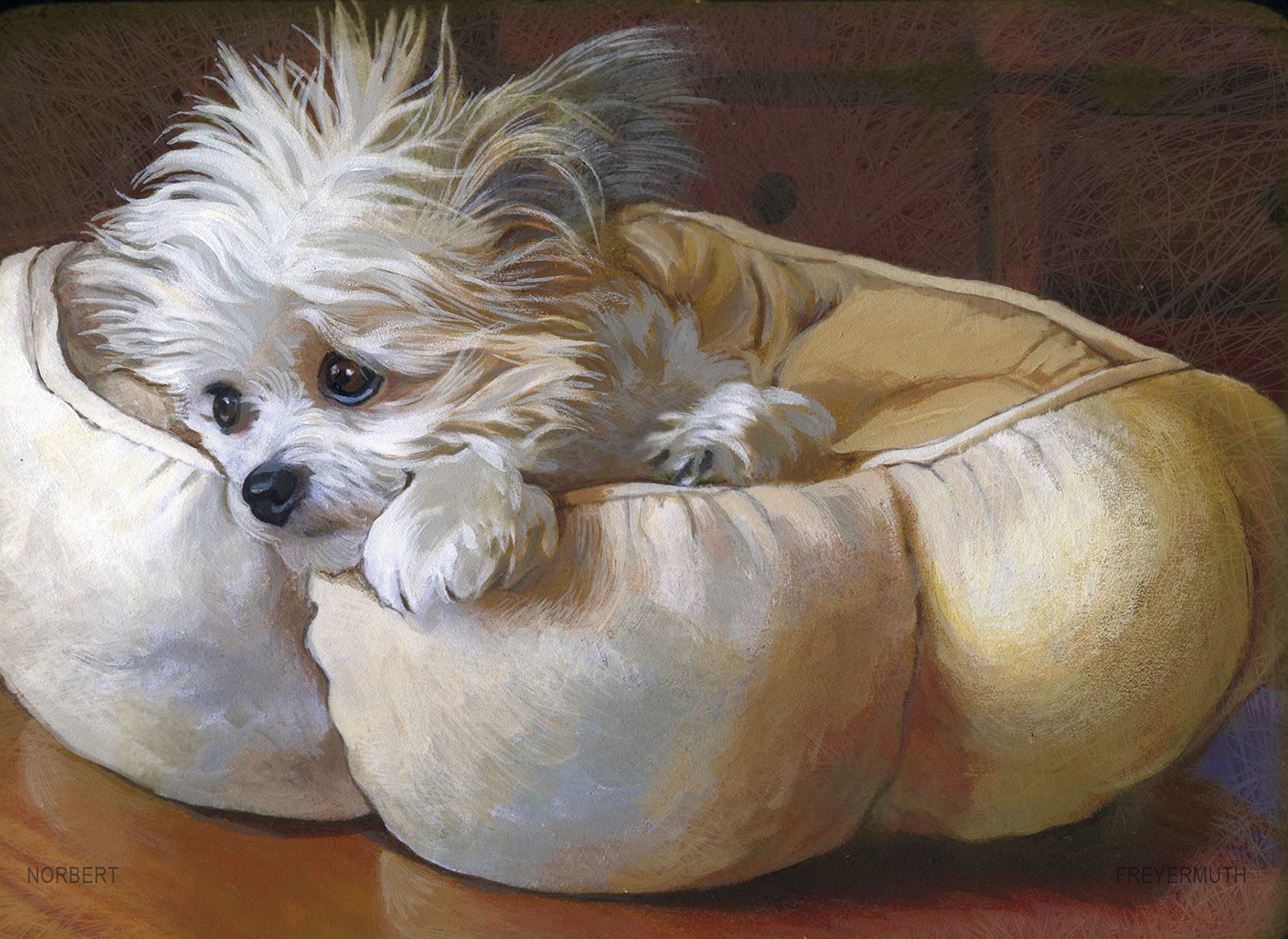 "Art is not a thing. Art is a way."

Elbert Hubbard